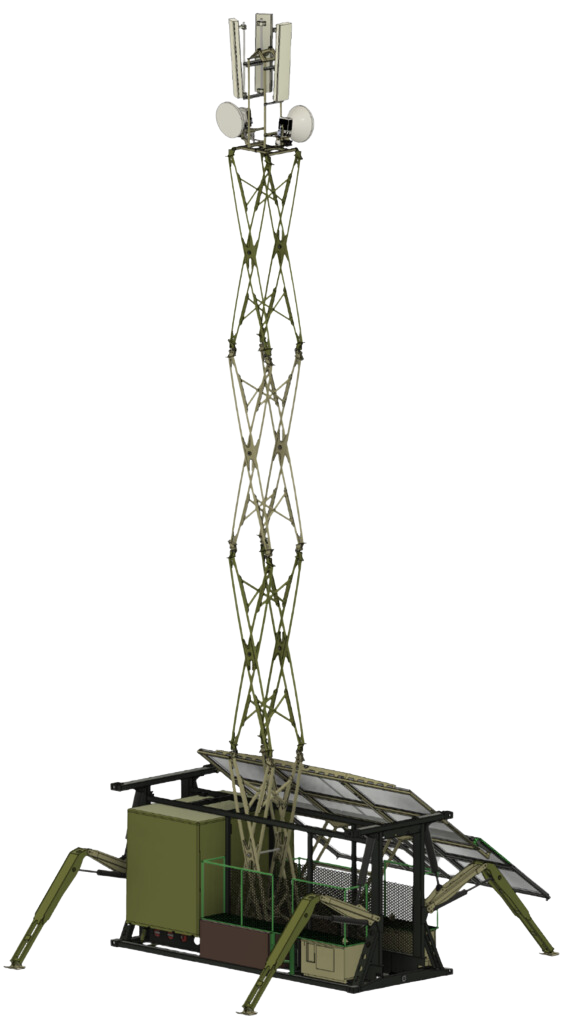 The emergency services sector plays a critical role in protecting communities from the harm caused by natural disasters, severe weather accidents, and other incidents. In these situations, establishing reliable communication networks is essential for effective response and coordination among emergency services personnel.
The rapidly deployable Nexus 16 telecommunication towers can provide a solution to this challenge, allowing for the quick deployment of communication infrastructure in emergency situations. With these towers, emergency responders can stay connected with each other, receive necessary updates and information, and coordinate their efforts more efficiently, ultimately improving their response times and ability to save lives.
Rapid Deployment
In emergency situations, such as natural disasters or terrorist attacks, quickly establishing reliable communication networks is critical, making the Nexus 16 essential.
Improved Coordination
Effective coordination is vital for emergency responders, establishing clear lines of communication to coordinate their emergency services efforts more efficiently.
Safety & Security
Reliable communication networks ensure the safety and security of responders, enabling them to stay connected with each other and with the central command, receiving necessary updates.
Versatility
Rapidly deployable telecommunication towers can be used in a wide range of emergency situations including hard-to-reach locations, temporary settings and disaster relief camps.
Above all else, it is communications that bind communities together. During a crisis, the ability to talk to one another becomes more than a convenience, it is a necessity.
When communications infrastructure is lost during an emergency not only do Government Departments and Emergency Services lose the ability to warn or advise the population but when family members can't contact each other it creates enormous anxiety. - And poor decision making.
Mobile phones are the communications backbone of all communities and when the supporting infrastructure fails due to natural (or unnatural) forces, people are without their most critical resource.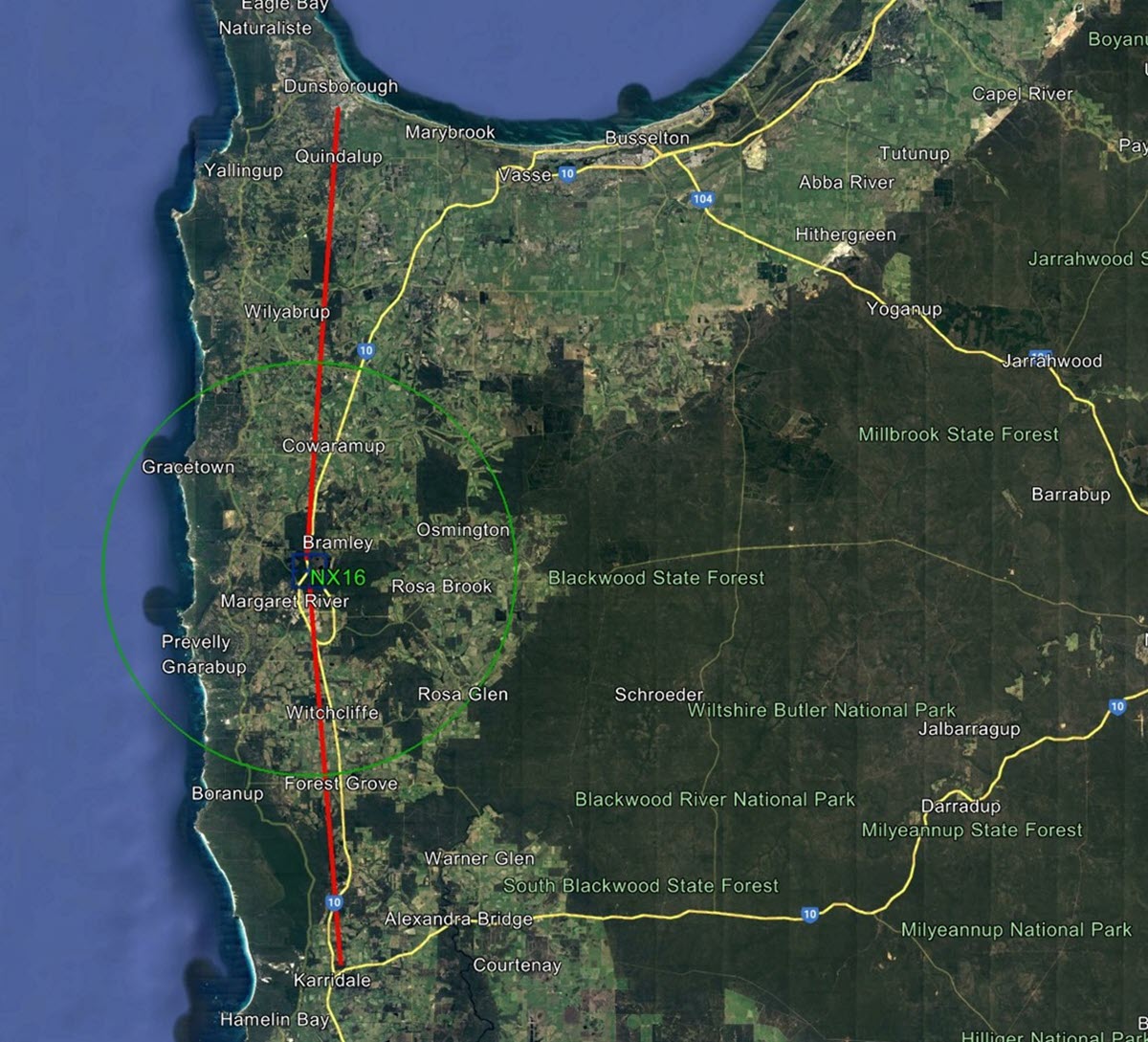 The Nexus 16 can be delivered to site, self-unloaded and operating to replace community mobile phone services within a few hours.
Telco grade tower. Strong enough to support two multi gigabit links 40 kilometers across flat ground – In near cyclonic winds.
Enough power to support 3 sector mobile network and thousands of subscribers – for many months.
Can be trucked up a mountain and operational within 30 minutes of unloading.
Fully autonomous operation with remote monitoring and control.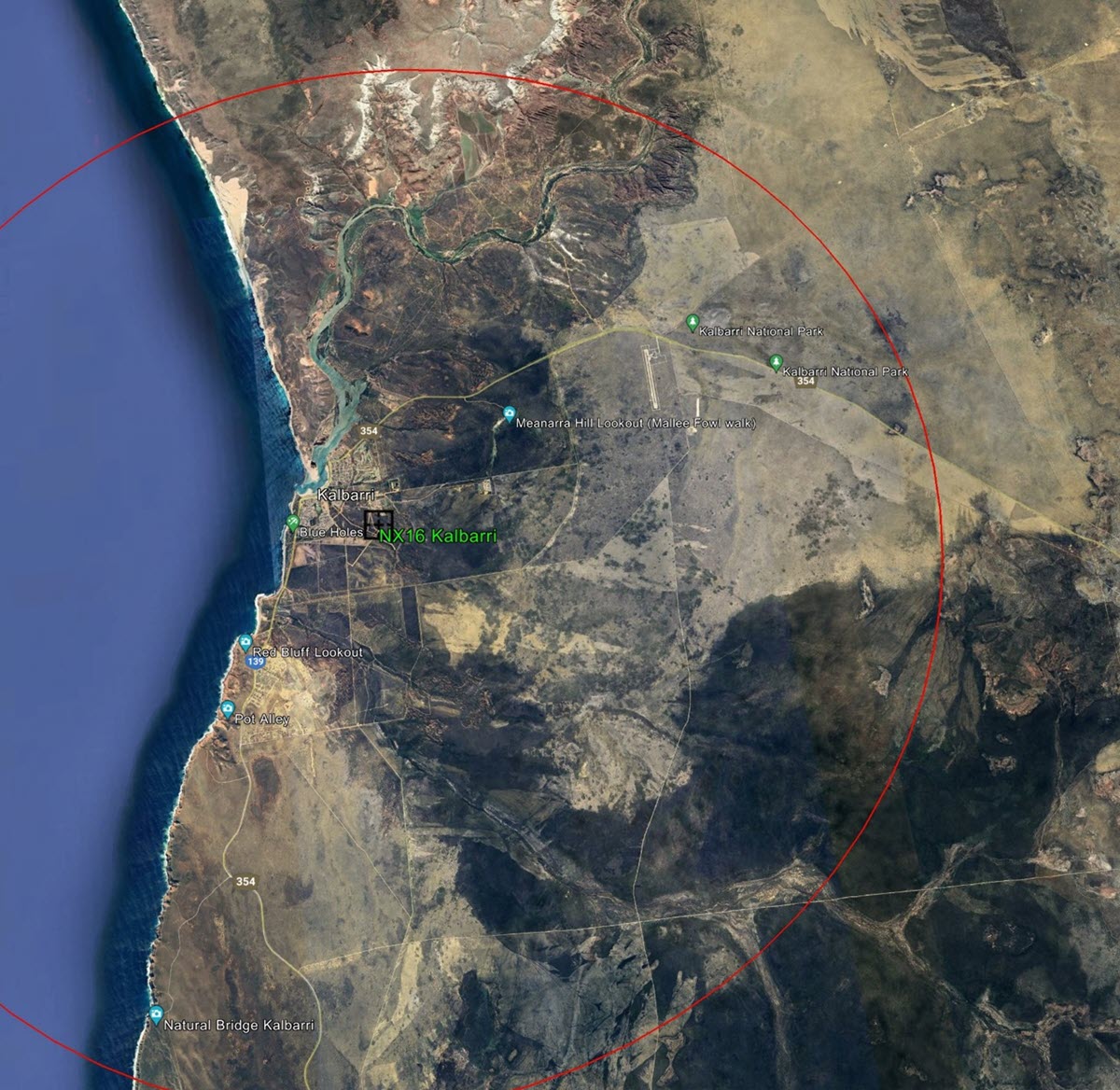 The unique design of Nexus 16 reduces the need for certified riggers, lowers safety concerns and saves on operating costs. View the full range of benefits and specs by downloading the PDF below.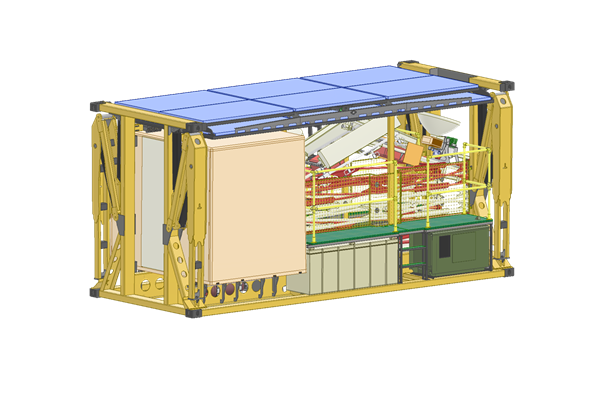 Step 01
The Nexus 16 complies with the dimensions of an in-gauge 20 foot high-cube container complete with all 8 container locks.
At an operating weight of 9.6T, Nexus can be lifted, stored and transported by any asset that can handle sea containers.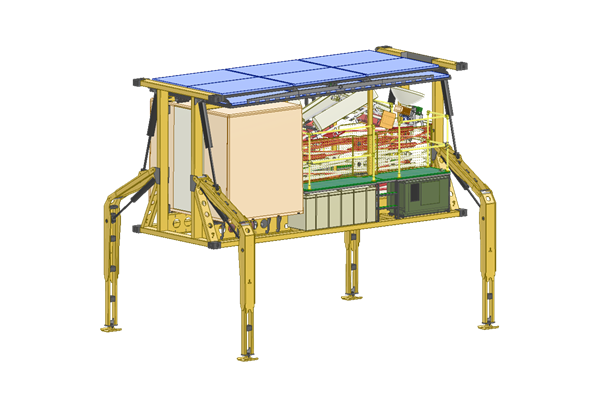 Step 02
Once the Nexus 16 has arrived on your site, a single button press on the wireless controller will power up the hydraulics and the NX16 will automatically lift itself off the transporting truck and place itself down on the ground. From ground level, work can be done in the equipment room or on the tower minimising safety concerns.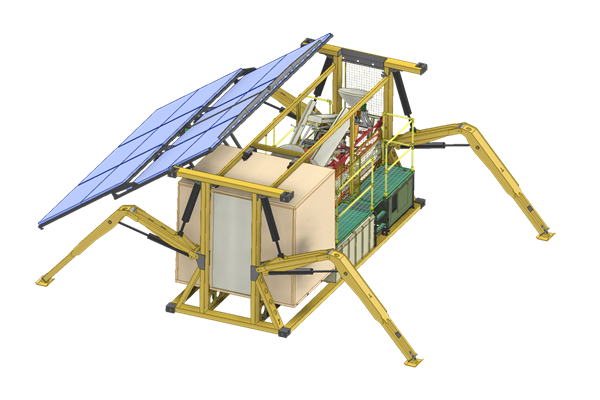 Step 03
After any checks or changes are completed, a further button press will cause the 4 double jointed legs to extend and automatically level and stabilise the platform. Uneven ground and slopes of +/-10 degrees can be accommodated be the autonomous leveling algorithm.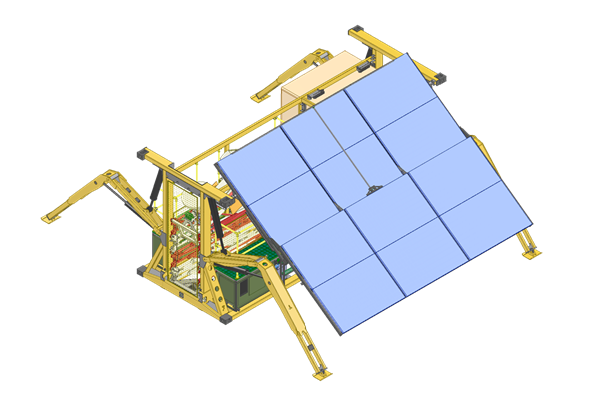 Step 04
Once the NX16 is level and stable, the solar array will deploy automatically. The resulting 4.8kW of panels can support a 800W equipment load almost indefinitely and loads up to 1.2kW for a year between generator refills. Loads up to 7kW can be supported with additional diesel usage and even more with power upgrades.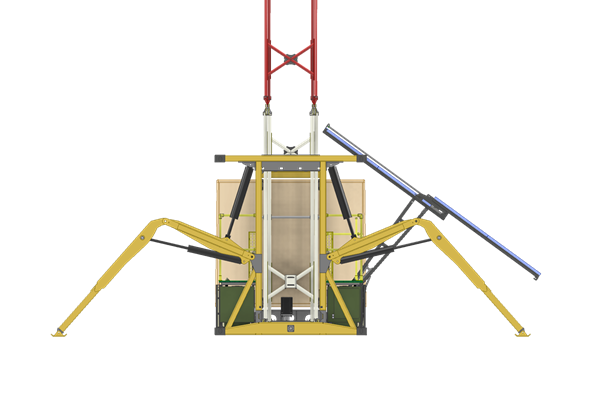 Step 05
Tower lift comes next and like all other tasks, is a 1 button deploy. Driven by a locking lead screw in the base, the scissor-based tower will lift to a full height of 16 meters. Supporting large payloads weighing up to 250kG in 100km/h winds with compete stability and safety.
Electrically driven and self-aligning antenna mounts completes the installation by locking onto the coordinates of far end microwave radio systems.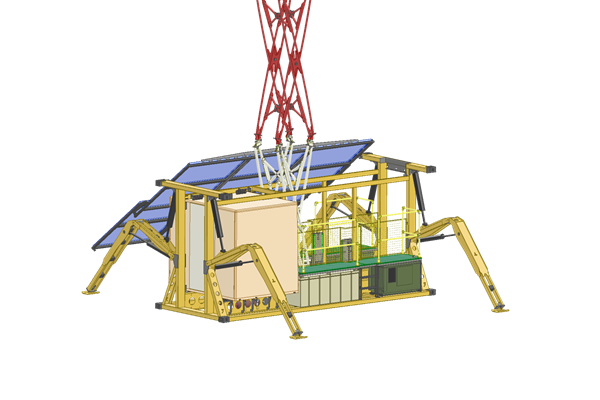 Step 06
Built-in Reliability & Safety
The heavily researched and patented 16-meter tower is driven at the base by a lead screw which must be driven to raise or lower the tower thereby eliminating safety issues that plague stored energy systems using pneumatics or hydraulics.
In addition to the vastly improved safety case, the screw drive and completely mechanical construction of the tower translates to many years of reliable operation in the world's most demanding environments.
Want to see the Nexus 16 rapidly deployable system in person?
Based in Fremantle, Western Australia, our experienced team will happily organise a demonstration to showcase the capabilities of Nexus 16 and what sets it apart from the current standard telecommunication towers used by emergency services personnel.