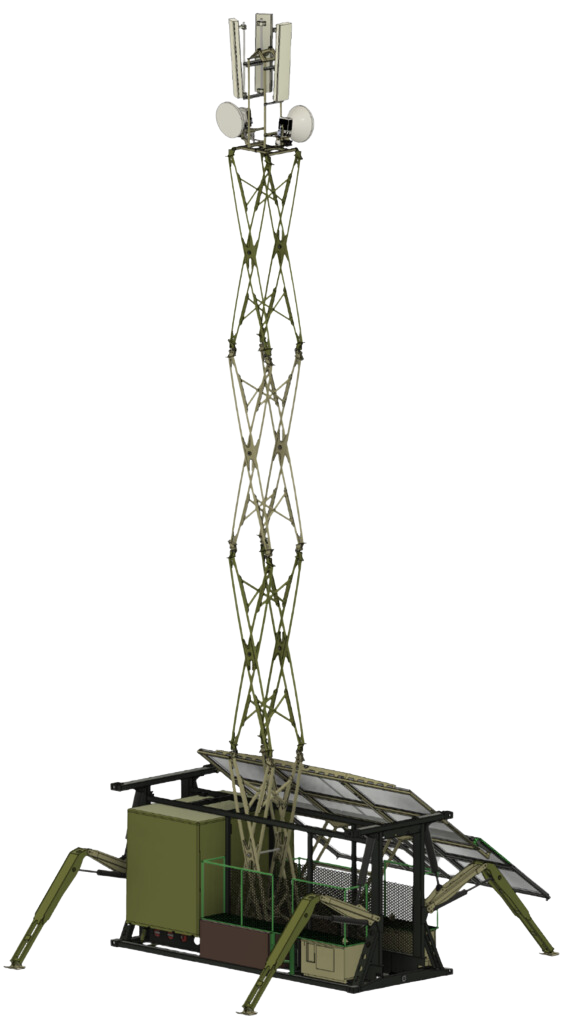 Mining companies face some of the most difficult operating environments of any industry defined by very remote areas, hazardous working conditions and extremes in weather and other environmental challenges.
Add to this, stringent compliance obligations, a mobile workforce and changing work conditions means that to remain profitable in a competitive environment successful mining companies leverage heavily off technology to maintain an edge.
The Nexus 16 is the first in its class to package all the critical elements needed to support high-capacity communications systems essential to run a modern mining operation. Systems like LTE and digital radio networks that are the backbone of most autonomous mining operations and manage the safety of the people that work there.
The Nexus 16 is suitable for:
Remote and very hostile locations.
Open cut mining including very deep pits.
Dynamic operating environment. Constant changes to topography as mining progresses.
Very large areas to manage (hundreds of kilometres) for rail linked mines.
Aggressive automation plans.
Enhanced Safety
Our Nexus 16 rapidly deployable towers can quickly provide communication networks in remote or hard-to-reach locations without the need for trained riggers.
Increased Efficiency
With reliable communication networks, workers can quickly and easily access information and resources, enabling them to work more efficiently and productively.
Cost Savings
Nexus 16 telecommunication towers can save the resources and mining industry money in the long run by reducing the need for permanent infrastructure, or servicing of hydraulic parts.
Improved Environmental Impact
The Nexus 16 rapidly deployable towers can be removed easily and with minimal disruption, reducing the environmental impact for the resources and mining industry.
The SDS offers all resource sector operators not only the ability to reduce CAPEX and OPEX but also the tools to fully realise the high levels of automation necessary to stay competitive in a volatile resources market.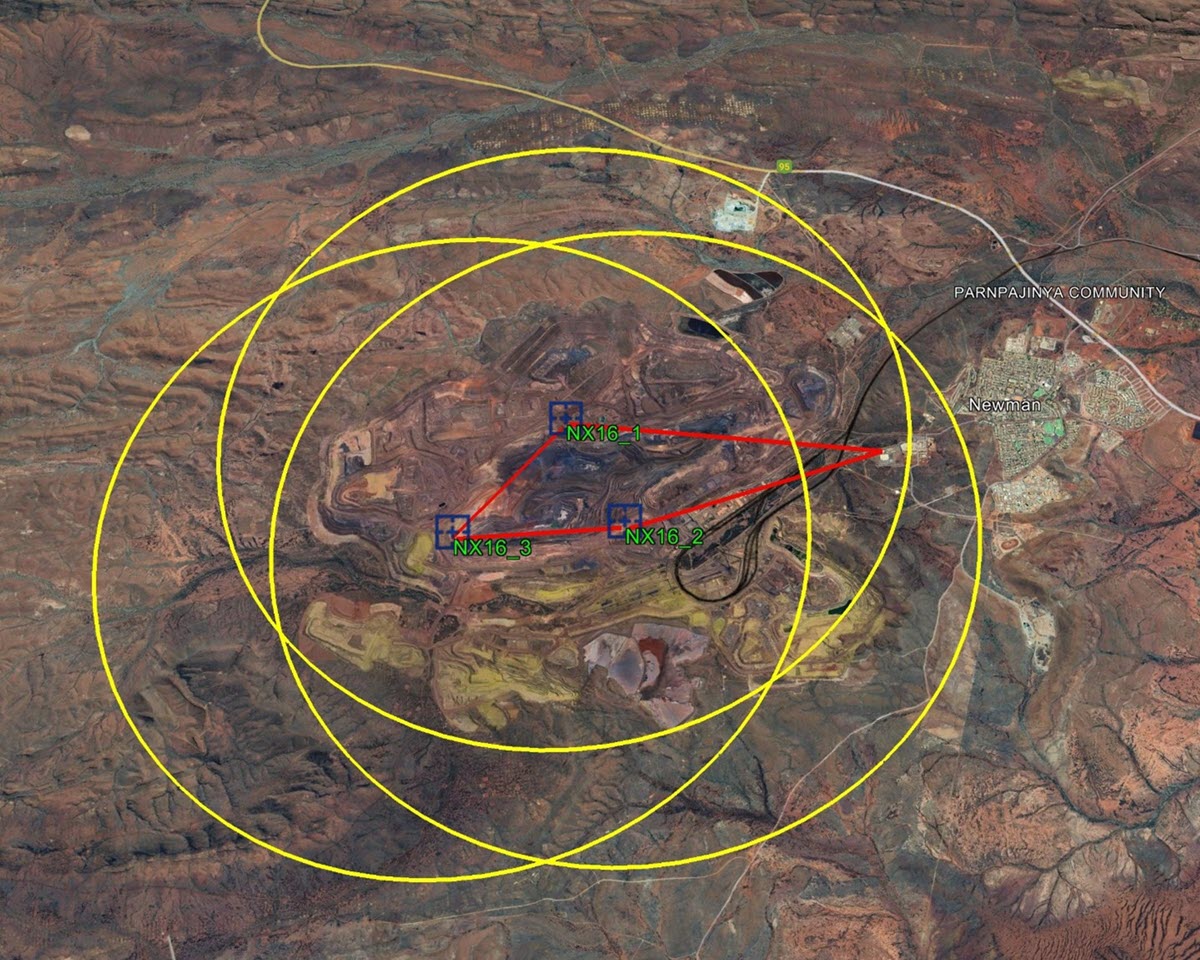 Exploration and Constructions Communications
A possibly even greater challenge for Resource Companies is how to provide urban grade communications to exploration and constructions camps in order to maintain safety, efficiencies and city level amenities to a very valuable workforce.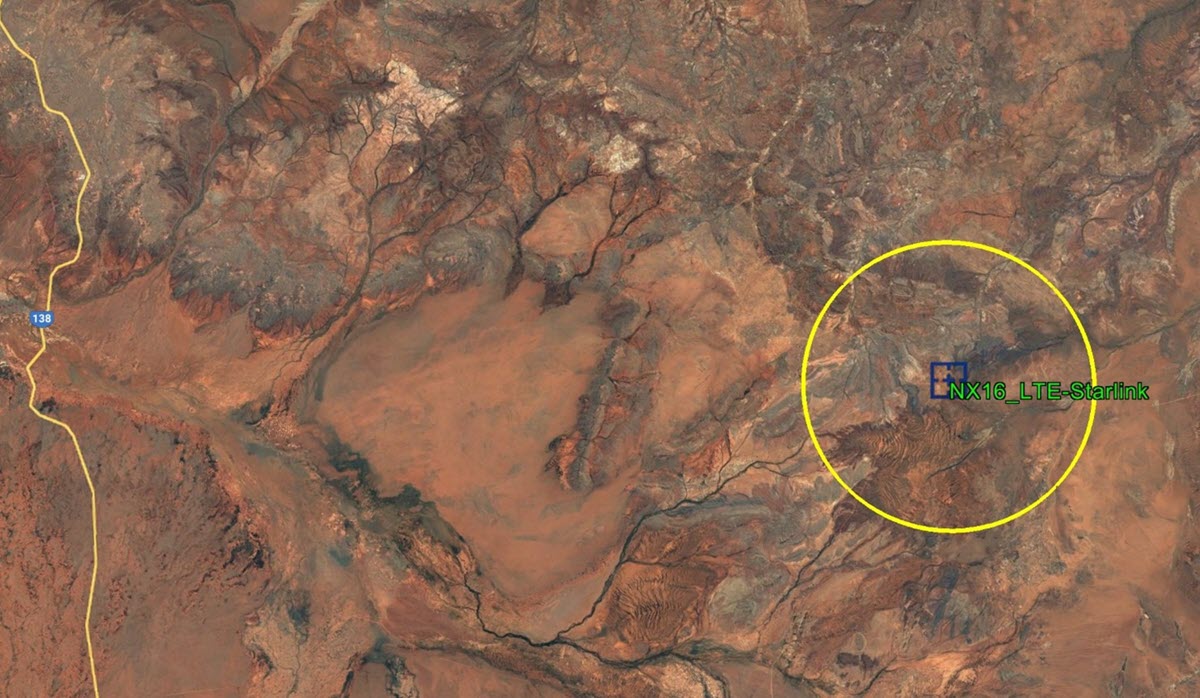 The unique design of Nexus 16 reduces the need for certified riggers, lowers safety concerns and saves on operating costs. View the full range of benefits and specs by downloading the PDF below.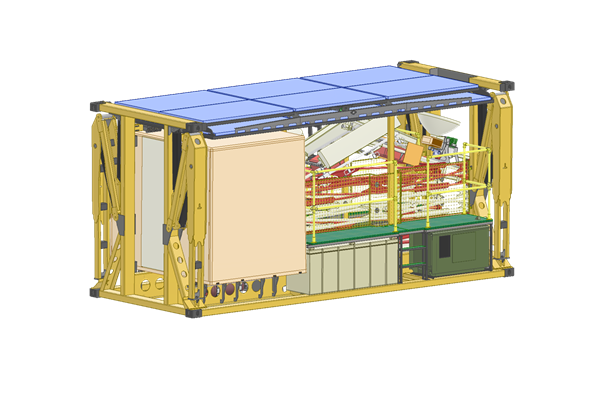 Step 01
The Nexus 16 complies with the dimensions of an in-gauge 20 foot high-cube container complete with all 8 container locks.
At an operating weight of 9.6T, Nexus can be lifted, stored and transported by any asset that can handle sea containers.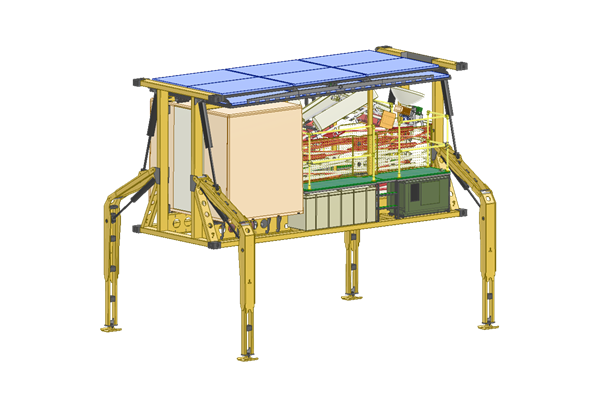 Step 02
Once the Nexus 16 has arrived on your site, a single button press on the wireless controller will power up the hydraulics and the NX16 will automatically lift itself off the transporting truck and place itself down on the ground. From ground level, work can be done in the equipment room or on the tower minimising safety concerns.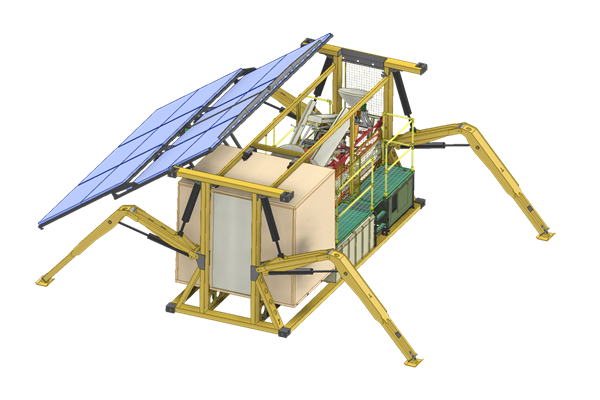 Step 03
After any checks or changes are completed, a further button press will cause the 4 double jointed legs to extend and automatically level and stabilise the platform. Uneven ground and slopes of +/-10 degrees can be accommodated be the autonomous leveling algorithm.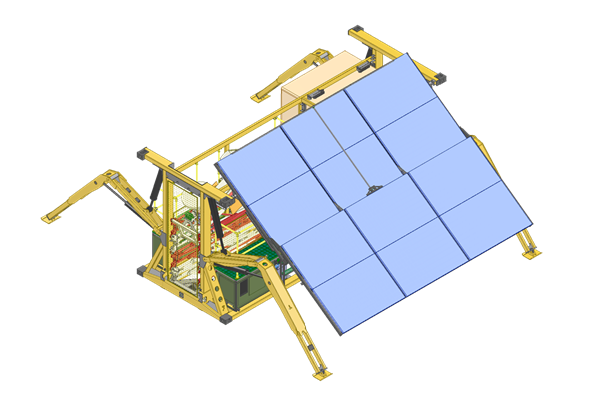 Step 04
Once the NX16 is level and stable, the solar array will deploy automatically. The resulting 4.8kW of panels can support a 800W equipment load almost indefinitely and loads up to 1.2kW for a year between generator refills. Loads up to 7kW can be supported with additional diesel usage and even more with power upgrades.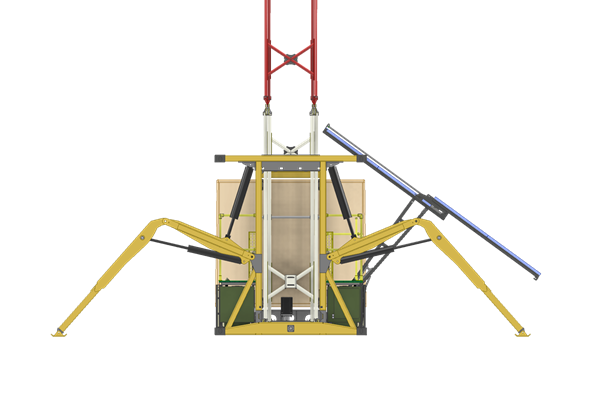 Step 05
Tower lift comes next and like all other tasks, is a 1 button deploy. Driven by a locking lead screw in the base, the scissor-based tower will lift to a full height of 16 meters. Supporting large payloads weighing up to 250kG in 100km/h winds with compete stability and safety.
Electrically driven and self-aligning antenna mounts completes the installation by locking onto the coordinates of far end microwave radio systems.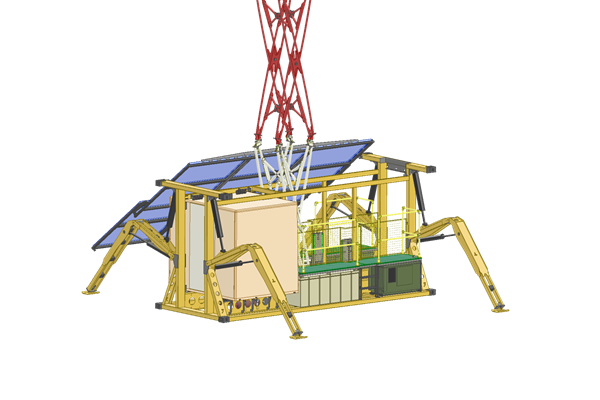 Step 06
Built-in Reliability & Safety
The heavily researched and patented 16-meter tower is driven at the base by a lead screw which must be driven to raise or lower the tower thereby eliminating safety issues that plague stored energy systems using pneumatics or hydraulics.
In addition to the vastly improved safety case, the screw drive and completely mechanical construction of the tower translates to many years of reliable operation in the world's most demanding environments.
Want to see the Nexus 16 rapidly deployable system in person?
Based in Fremantle, Western Australia, our experienced team will happily organise a demonstration to showcase the capabilities of Nexus 16 and what sets it apart from the current standard telecommunication towers used on minesites.